BEERS
ARTISANAL beers on tap Italian production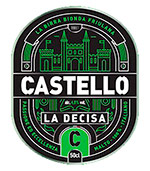 CASTELLO PREMIUM blonde
Beer low-fermented lager characterized by a balanced taste, fresh and harmonious, where the average alcohol content gives roundness and fullness. the pleasant hoppy notes and golden color complete the profile of this extremely nice beer to drink.
small (cl. 20) € 3,00 – 
medium 
(cl. 40) 
€ 5,00
PEDAVENA PREMIUM pils
Beer produced exclusively with mineral water from the springs of the mountains Oliveto and Porcilla, with high quality raw materials according to the ancient tradition of brewing. It is a superpremium, with artisanal extraction: still made by men.
small (cl. 20) € 3,00 – 
medium 
(cl. 40) 
€ 5,00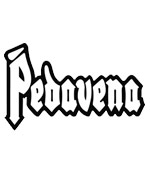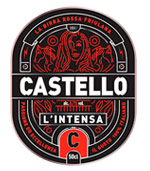 CASTELLO rossa
Beer characterized by a full and round taste that found in the medium-high alcohol content expression of its full potential.
Hot red color and creamy and persistent foam perfectly crown the taste characteristics enhancing the good qualities.
small (cl. 20) € 3,50 – 
medium 
(cl. 40) 
€ 5,50
MAISEL weiss
Beer characterized by abundant foam of light brown color. Combining a round body a lightness that makes it easy to drink.
The roundness, characteristic of this beer, is due to yeast particles in suspension.
small (cl. 20) € 3,50 – 
medium 
(cl. 40) 
€ 5,50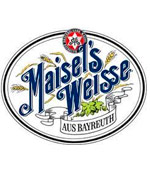 Landbier Original Blonde (cl.50)
€ 5,50
Landbier Zwick'l Ambre
 

(cl.50)
€ 5,50
Landbier Dunkel Black
 

(cl.50)
€ 5,50
Espresso Coffee 

€ 1,50
Special espresso coffee 

€ 2,00
Cappuccino 

€ 2,50
Tea 

€ 3,00
Chamomile 

€ 3,00
Juices 

€ 3,50
Water 

€ 3,50
Cocacola

33

cl. 

€ 3,50
Cocacola Zero

33

cl. 

€ 3,50
Fanta

33

cl. 

€ 3,50
Sprite

33

cl. 

€ 3,50
Negroni

€ 7,00
Americano

€ 7,00
Sbagliato

€ 7,00
Mojito

€ 7,00
Spritz

€ 7,00
Lemon Spritz

€ 7,00
Sex on the beach

€ 7,00
Caipiroska

€ 7,00
Caipirinha

€ 7,00
Jack e cola

€ 7,00
Cuba libre

€ 7,00
Vodka lemon-tonica

€ 7,00
Gin lemon-tonica

€ 7,00
Long Island

€ 7,00
Malibù coca-ananas

€ 7,00
Hugo

€ 7,00
Moscow mule

€ 7,00
Montenegro

€ 4,00
Jägermeister

€ 4,00
Braulio

€ 4,00
Fernet Branca

€ 4,00
Branca Menta

€ 4,00
Amaro del Capo

€ 4,00
Di Saronno

€ 4,00
Sambuca

€ 4,00
Bayles

€ 4,00
Liquore

alla Liquirizia

€ 4,00
Mirto Zedda Piras

€ 4,00
Limoncello

€ 4,00
Meloncello

€ 4,00
Grappa Bianca

€ 4,00
Grappa Barricata

€ 4,00
Vecchia Romagna

€ 4,00
Matusalem

Gran Riserva

€ 6,00
Havana

7

€ 6,00
Zacapa

23

€ 6,00
Brugal

€ 6,00
Pampero

Anniversario

€ 6,00
Oban

14

€ 7,00
Jack Daniel's

€ 7,00
Lagavulin 16

€ 7,00
Talisker

€ 7,00
J&B

€ 7,00
Martell

cognac

€ 5,00